" Esra is a migrant artist from Istanbul. Her approach to life and art has been reflected every day, for an entire year through her drawings for the 365 Drawings Project. Since moving to the UK, the effects of living in a new and widely diverse community led her to have the courage to share her authentic artistic way of self-discovery. The "Art From Within" collection is a selection from her visual diaries during the Covid19 Lockdown.
Esra chose drawing as her preferred technique because it is essential for all visual art forms. She used pencil, ink, charcoal, fine liner, and acrylic pen on paper to create this collection. To emphasise the randomness of life, she used the free flow of ink with water and added a rich variety of textures on the surface. "
FOLLOW US ON INSTAGRAM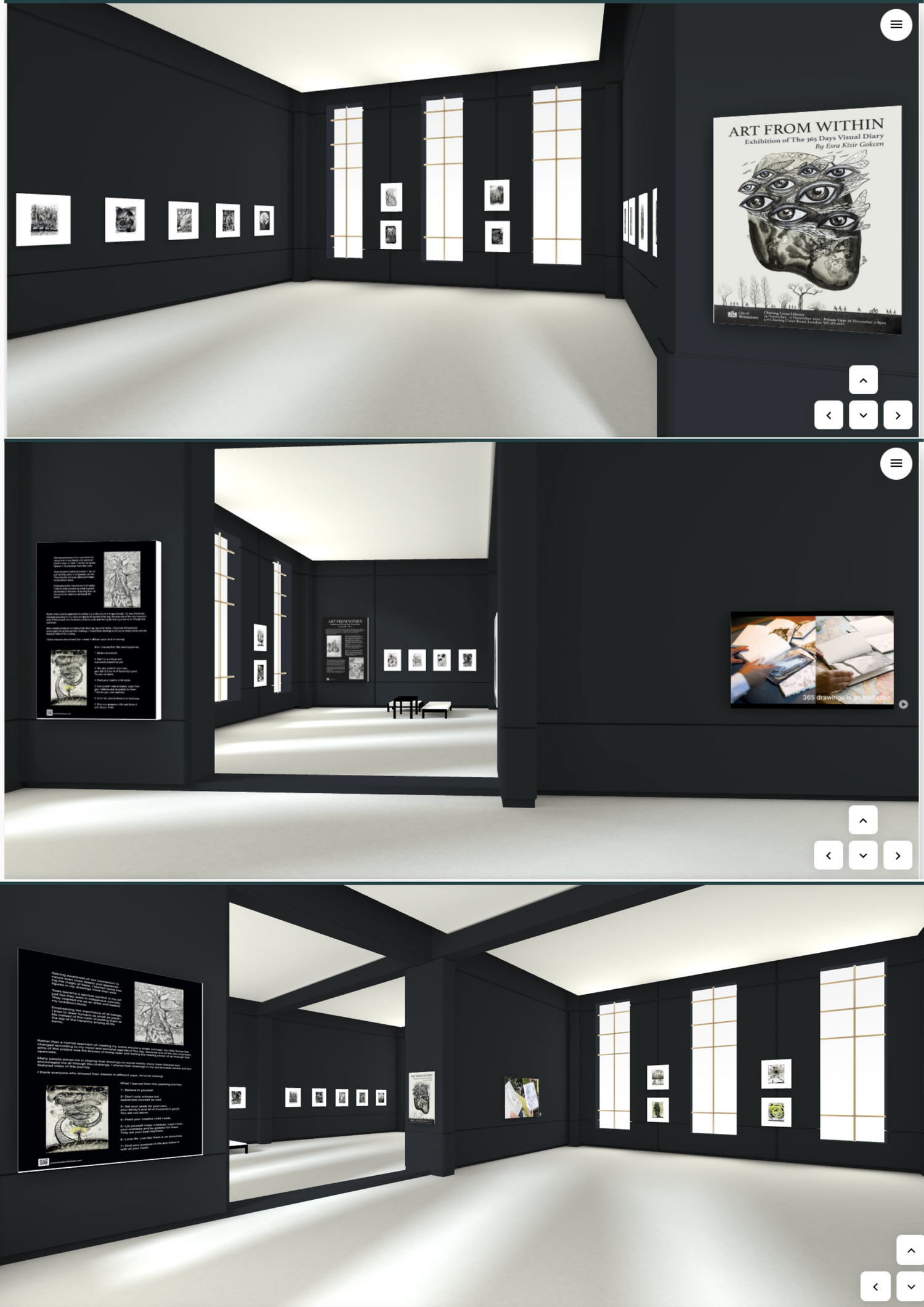 " With the Covid 19 lockdown, like everybody else, I had to find a sustainable way to keep my art practice active within my limited circumstances. This led me to use sketchbooks more and gave me the idea for this project. CLICK HERE
I thought, if I committed to a structured project and shared it on social media regularly as an invitation to all, I could help to build a healing art community.
 Many people joined me in sharing their drawings on social media; many more followed and encouraged me all through this challenge. I shared their drawings in my social media stories and in a featured video of this journey.
You can view the video from:
https://www.youtube.com/watch?v=6jqzX0W3wk8
I thank everyone who showed their interest in different ways. Art is for sharing! "
- Esra Kizir Gökçen
​
OUR YOUTUBE VIDEO